suisen
About Me:

i've been a visitor of prime off n on for years
one of the times site was re routed i kinda lost it
i was also member, but forgot under what lol

danish born, grew up in neighborly sweden
do to work for parents
now i stuck here ;)

Hobbies:

My puppers

Making logos/profile pics

Which of the characters do you compare yourself too?

Now this is a cure we can live with!
Pictures
Post something on suisen's Wall
suisen's Wall
Posted by
armeek
1 month ago.
𝘾𝙖𝙣𝙖𝙙𝙞𝙖𝙣 𝘼𝙧𝙩𝙞𝙨𝙩 *𝙎𝙪𝙧𝙧𝙚𝙖𝙡𝙞𝙨𝙢 𝙋𝙖𝙞𝙣𝙩𝙚𝙧 ……………..★ 𝙃𝙚𝙞𝙙𝙞 𝙏𝙖𝙞𝙡𝙡𝙚𝙛𝙚𝙧
Heidi Taillefer's work is a creative fusion of classical figurative painting, surrealism, contemporary realism, and mythology combined with popular figurative traditions ranging from Victorian romanticism to science fiction.

★ Born in Montreal in 1970 to a family rich in creative talent, she took private art lessons as a kid until the age of 18 at the La Palette School of Art in Beaconsfield, though her mother was truly her first art teacher. She studied at McGill university in Humanistics, then left to become a fine artist and conmmercial illustrator.
★ Nature and technology collide in the beautifully bizarre paintings of Heidi Taillefer, a Montreal-based artist who has been showing her work for more than twenty years. Her colorful style is informed by the early twentieth-century surrealists, summoning a broad range of figurative traditions, from the drama of baroque portraiture to whimsical steampunk imagery.
★ Her beautifully imagery raises important questions for us, as we look to the future and attempt to determine the pros and cons relating to how far we should allow ourselves to integrate with new technologies. In the creation of her art,she works through her thoughts about what it truly means to be human.
We would all do well to keep these notions at the fore as we march forward.


★ 𝙃𝙤𝙥𝙚 𝙮𝙤𝙪 𝙖𝙧𝙚 𝙬𝙚𝙡𝙡 𝙢𝙮 𝙛𝙧𝙞𝙚𝙣𝙙……𝙃𝙖𝙫𝙚 𝙖 𝙜𝙧𝙚𝙖𝙩 𝙬𝙚𝙚𝙠 𝙖𝙝𝙚𝙖𝙙……𝙎𝙩𝙖𝙮 𝙨𝙖𝙛𝙚
0 Comments
Posted by
armeek
2 months ago.
ᕼᗩᐯᕮ ᗩ ᗯOᑎᗪᕮᖇᖴᑌᒪ ᗯᕮᕮK ᗩᕼᕮᗩᗪ…………*ᗷᕮ ᗯᕮᒪᒪ


Elvis Presley - Jailhouse Rock…» https://www.youtube.com/watch?v=gj0Rz-uP4Mk
1 Comments
Posted by
armeek
2 months ago.

2 Comments
Posted by
armeek
2 months ago.
★ 𝙏𝙤𝙥 𝙎𝙚𝙘𝙧𝙚𝙩 𝘿𝙧𝙪𝙢 𝘾𝙤𝙧𝙥𝙨……..*𝙎𝙬𝙞𝙩𝙯𝙚𝙧𝙡𝙖𝙣𝙙
Top Secret was founded in 1991, but has its roots in the rich drumming traditions of the band's home city, Basel, which is known for its annual carnival called Basler Fasnacht. The city is said to have over 3,000 active drummers at any one time.Basel drumming style is militaristic, derived from the military drumming drills of Swiss soldiers dating back to the Middle Ages. Top Secret in many ways adheres to the military nature of Basel drumming, but differs in many respects. Its drummers play at a much faster rate. Also, while traditional Basel drumming is somber and favors traditional marching tunes.

*𝙏𝙤𝙥 𝙎𝙚𝙘𝙧𝙚𝙩 𝘿𝙧𝙪𝙢 𝘾𝙤𝙧𝙥𝙨 @ 𝙍𝙤𝙮𝙖𝙡 𝙀𝙙𝙞𝙣𝙗𝙪𝙧𝙜𝙝 𝙈𝙞𝙡𝙞𝙩𝙖𝙧𝙮 𝙏𝙖𝙩𝙩𝙤𝙤


https://www.youtube.com/watch?v=TxsffsSyFaM
*𝙏𝙤𝙥 𝙎𝙚𝙘𝙧𝙚𝙩 𝘿𝙧𝙪𝙢 𝘾𝙤𝙧𝙥𝙨


https://www.youtube.com/watch?v=kd8UXijXtqM
★ 𝙃𝙤𝙥𝙚 𝙮𝙤𝙪 𝙖𝙧𝙚 𝙬𝙚𝙡𝙡 𝙢𝙮 𝙛𝙧𝙞𝙚𝙣𝙙…….𝙎𝙩𝙖𝙮 𝙨𝙖𝙛𝙚
2 Comments
Posted by
armeek
3 months ago.
★ ᕼᗩᐯE ᗩ ᗯOᑎᗪEᖇᖴᑌᒪ ᗯEEK………………..ᔕTᗩY ᔕᗩᖴE ᗰY ᖴᖇIEᑎᗪ.

0 Comments
Posted by
armeek
3 months ago.

Cirque du Soleil - KURIOS – Cabinet of Curiosities….*60-MINUTE SPECIAL
We have something special for our fans! Since you cannot come to us, we're coming to you with a #CirqueConnect hour-long special.Enjoy a front-row seat to awe-inspiring moments of the larger-than-life shows of KURIOS


RunTime:60min…*Enjoy….https://www.youtube.com/watch?v=nQ5eUJNXrMw
0 Comments
Posted by
armeek
4 months ago.

..Artist Painter…………….Thomas Fedro
Chicago artist Thomas Fedro creates abstract art with zing and boundless humor. His original innovations of creative and playful discovery incorporate a combination of cubist collage and whimsical pop art that have an addictive rhythm all their own.Deep colors, big features and bold lines


Tom lives and works in Wheeling, IL just outside of Chicago with his son Jordan. He attended Valparaiso University and The Illinois Institute of Art. He has owned several galleries in the Chicagoland area.


He uses mostly acrylic colors presented on single, diptych and triptych canvases as well as extra large rolled canvas. Tom Fedro is a self-representing Chicago artist. He is best known for his large-size original abstract nudes, faces, wine and Contemporary modern paintings.


Have a wonderful weekend……..*Stay Healthy My Friend
0 Comments
Posted by
Dodi
4 months ago.
2 Comments
Posted by
armeek
4 months ago.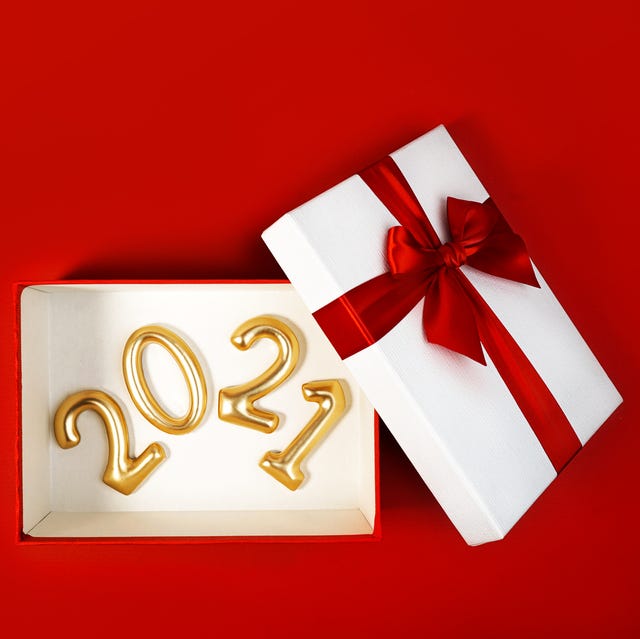 𝟐𝟎𝟐𝟎 𝐡𝐚𝐬 𝐛𝐞𝐞𝐧 𝐚 𝐲𝐞𝐚𝐫 𝐨𝐟 𝐭𝐫𝐢𝐚𝐥𝐬, 𝐭𝐫𝐚𝐠𝐞𝐝𝐢𝐞𝐬 𝐚𝐧𝐝 𝐭𝐞𝐚𝐫𝐬….𝐁𝐮𝐭 𝐚 𝐍𝐞𝐰 𝐘𝐞𝐚𝐫 𝐥𝐢𝐞𝐬 𝐚𝐡𝐞𝐚𝐝. 𝐀𝐧𝐝 𝐰𝐢𝐭𝐡 𝐢𝐭,𝐈 𝐬𝐞𝐞 𝐫𝐚𝐲𝐬 𝐨𝐟 𝐡𝐨𝐩𝐞……𝐖𝐢𝐬𝐡𝐢𝐧𝐠 𝐲𝐨𝐮 𝐡𝐞𝐚𝐥𝐭𝐡 𝐚𝐧𝐝 𝐚𝐧 𝐚𝐛𝐮𝐧𝐝𝐚𝐧𝐜𝐞 𝐨𝐟 𝐡𝐚𝐩𝐩𝐢𝐧𝐞𝐬𝐬.
*𝐍𝐞𝐰 𝐘𝐞𝐚𝐫'𝐬 𝐃𝐚𝐲 𝐢𝐬 𝐭𝐡𝐞 𝐟𝐢𝐫𝐬𝐭 𝐩𝐚𝐠𝐞 𝐢𝐧 𝐚 𝐛𝐥𝐚𝐧𝐤 𝐛𝐨𝐨𝐤.𝐖𝐫𝐢𝐭𝐞 𝐚 𝐩𝐡𝐞𝐧𝐨𝐦𝐞𝐧𝐚𝐥 𝐬𝐭𝐨𝐫𝐲 𝐦𝐲 𝐟𝐫𝐢𝐞𝐧𝐝.

0 Comments
Posted by
suisen
4 months ago.
Merry Xmas you filthy Animals!!
0 Comments
Posted by
nowt
6 months ago.
1 Comments